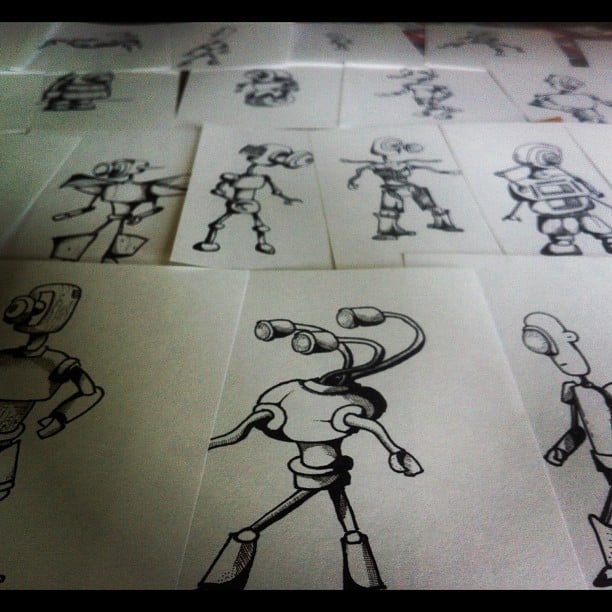 Let me Draw You a Robot
$

10.00
---
---
I will draw you a special robot, just for you and no one else, upon a 4"x6" index card.
I will then place this robot into an envelope and send it to you, whereupon you can hang it in your cubicle, next to your computer, tape it to your amp, make it into a sticker and post it on a light pole, whatever - it is now yours, and not mine.
► The robots on the left are ONLY an example. If you make a purchase, I will draw you a brand new robot from scratch.
► If you'd like a personalized robot, please choose the "Personalized Robot" option when ordering. Use this is you'd like something specific.